---
Printing Tips
We've put together a few snippets of advice for the best practices when printing your art, whether it be at home, with a local printer, or using an online print service.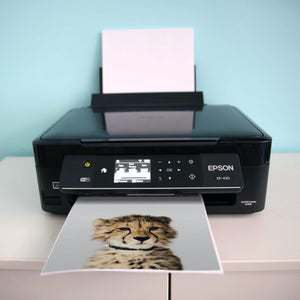 Printing at home
We recommend having a quick browse around your local supermarket or stationary shop, to find some good quality photo paper. You should be able to find both glossy or matt finishes, depending on your preference.
Check which type printer you have and buy the paper to suit - inkjet printers are most common, but laser printers are becoming more affordable to the masses.
You may find it beneficial to run the automated printhead cleaning before printing your art. That way you know it's printing to the best of it's ability before you start.
Be sure to dig in to your printer settings and look for a 'Best' or 'Photo' setting which will tell your printer to ramp up all settings before printing - often the slower it prints, the better the quality. It'll most likely need a few minutes to dry though, so be careful when handling it.
Online Printers
A quick Google search for 'poster printing' will present you with plenty of companies to choose from.
There's usually not much to set them apart, so go with the one that feels right to you. Options tend to include gloss or matt, accompanied by a 'gsm' number, which essentially is the weight of the paper - the higher the gsm, the thicker the stock. Most sites will allow you to see an instant price, which changes depending on the options you choose, so you can easily control your budget.
Then it's just a case of uploading the JPEG that you receive from us, and you're all set.
Many of these sites also offer products such as canvas wraps, mugs and t-shirts, so you aren't always limited to using our files to print posters!
Coming soon, we'll have a recommended list of the companies out there that we've tried and tested for you, so you can shop with confidence.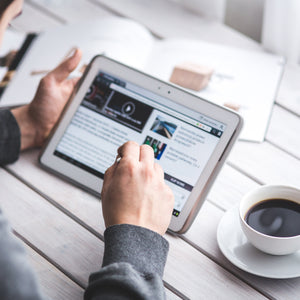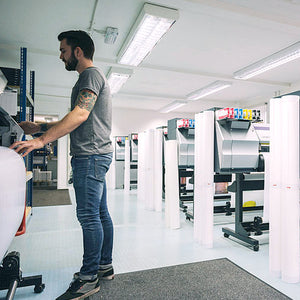 Local Printers
If you prefer to support local business, then getting down to your nearest print shop is a great option too. The advantage here is that you'll often be able to get a good look at the stock options available to you, so you can make a confident choice on how the final print will look.
Good print shops should be able to get your prints done fairly quickly, within an hour or two at most. Some may even offer a framing service too.
Local business tend to have to cover rent rates as well as the cost of setting up single jobs (rather than batching jobs together), so expect cost to be a little more than what you may find online. With that said, the trade-off is that small local printers will often strive to beat the quality of the larger online companies, and offer a more personal service.